Our team can help people who have been hurt physically or financially, as a result of negligence or criminal wrong-doing. Learn more about specific areas of personal injury practice by reading below.
Personal Injury and Accident Law
In many circumstances, the law allows a person to make claims for compensation, when he or she suffers injuries to the body, mind or emotions, or to property or financial rights through the unlawful misconduct of another person, corporation or an insurance company. State and federal law provide remedies for many losses from wrongful conduct under controlling statutes and case law (judicial decisions), though not every loss a person suffers is compensable. So, if you or a family member suffer serious personal injuries or property losses it is important that you know your legal rights under state and federal law, and also under any existing insurance policies that may provide you benefits to help you recover your losses.
Car, Truck, Motorcycle, ORV and Boat Accidents
The term "personal injury and accident law" is often associated with a "tort" lawsuit alleging that the plaintiff's injury has been caused by the negligence of another, but there are numerous state and federal statutes that incorporate common law tort concepts into statutory rights to have a claim for compensation heard in court, whether against the person or corporation who caused the damages, or their insurance company. Sometimes the law requires you to pursue your own insurance companies for certain benefits, rather than the at-fault party.
Some of the most common personal injury and accident claims are traffic accidents, accidents at work, trucking accidents, recreational vehicle (boating accidents; motorcycle accidents; off road recreational vehicle accidents; ATVs) accidents in the home or on the property of a business or landowner, and product liability injuries caused by defective products sold to consumers.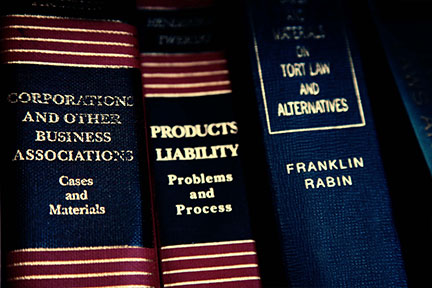 Product Liability Cases
Product liability is the area of law in which manufacturers, distributors, suppliers, retailers, and others who make products available to the public are held responsible for the injuries those products cause. Although the word "product" has broad connotations, product liability as an area of law is traditionally limited to products in the form of tangible personal property. Michigan law incorporates a significant statutory overlay onto the common law of products liability, and also "caps" an injured person's rights to recover damages for non-economic injuries, no matter how severe those losses are, unless the injured person can show additional elements of "notice" of the defect or aggravated misconduct by the wrongdoer-product maker above and beyond a showing of negligence.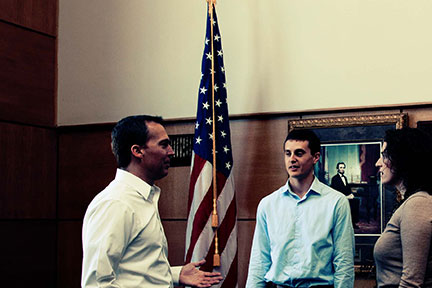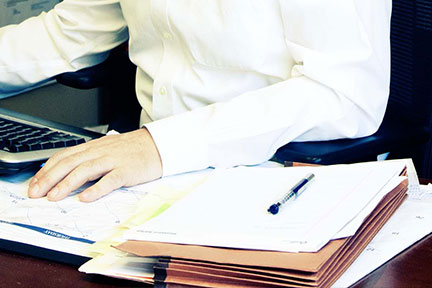 Hiring an attorney with extensive experience in accidents and insurance can help you deal with the process of your claim and alleviate some of the stress that follows accidents. Click on the links below to learn more about our areas of expertise in accidents and insurance.
Serious Injuries & Insurance Claims
Snowmobile & Boating Accidents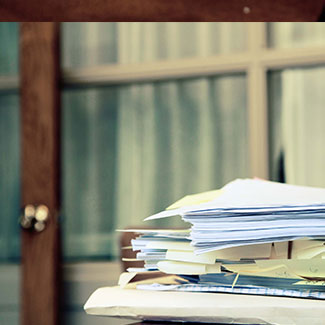 Another Satisfied Client
"In the midst of a very difficult and uncertain situation, Jay's careful personal attention to our case helped us weather the storm and reach a successful conclusion. He always made time for our questions and concerns."
-Former Client
What Our Clients Say...
"We only can state that working with the Zelenock Law Firm is confidence-inspiring. Jay is accessible, he listens, he is knowledgeable and he executes."
-Former Clients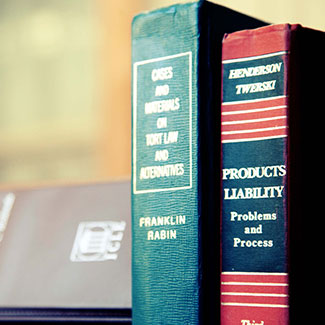 Clients Testimonial
"If you're in crisis or simply have a question, the team at the law firm of Jay Zelenock wants you to get what you need so that you can move forward. They are smart, respectful, caring and down to earth."
-Former Client
Previous
Next
Client Success Story:
Personal Injury and Accident Law – No-Fault Insurance Claims – Automobile and Truck Accidents – Serious Injury and Insurance Claims

A motorist suffered a closed head injury and eye injuries when another car failed to yield and T-boned him, totaling both cars. The insurer for the at-fault driver refused to pay an appropriate settlement and litigation ensued. After the exchange of many documents and depositions of several treating physicians, the insurer finally agreed to pay a fair settlement to the injured man and his family. The firm secured deposition testimony from the eye doctor (ophthalmologist) that established with solid proof that the client had suffered a serious "objectively manifested" injury to his eye. The doctor made clear in his testimony that the eye injury was "objective" and visible with the imaging tools in his medical office. Fortunately, the client was not blinded or cosmetically deformed in the accident, but the doctor's testimony and technological photographs of the interior of the eye demonstrated the "objective" evidence needed to show the client's injuries under Michigan law. Michigan No-Fault Insurance Law requires that a claimant demonstrate an "objectively manifested" injury/impairment before recovering for noneconomic damages. See, e.g., MCL 500.3135(1) and (7). The firm was able to satisfy the requirements of the Michigan No-Fault Insurance Law through the doctor's deposition testimony and photographic imaging.
Ankle fracture –Defective Machine –Premises Liability—Insurance litigation
A father of 3 young children was working near a heavy piece of equipment in a rural area. The equipment (a firewood conveyor) had been "cobbled together" from spare parts by a homeowner and was defective in a number of ways. The machine collapsed and caused a devastating "pilon fracture" in his ankle. These injuries threatened amputation or fusion and disabled him from full-time work as a mason. He required multiple serious surgeries and was told from the outset by his surgeons that his ankle injuries were permanent, and he would not regain anything close to his pre-accident status as to his ankle. The insurance company would not pay the claim. It instead chose to litigate with multiple lawyers, paying at least three law firms (each with multiple lawyers) to resist making proper payment on the claim. Mr. Zelenock's firm fought tenaciously for the client's rights and ultimately defeated the insurance company completely in two lawsuits in state circuit court. After a great deal of nonsense driving up attorneys' fees and expenses for all concerned, the insurer eventually capitulated and paid the "full policy limits" of $300,000, which it should have done immediately after the accident without any litigation, given the obvious defects in the machine and the resulting severe, permanent, disabling injuries.
Personal Injury-Health Care-Meningitis
The firm assisted clients with contaminated injections products liability claims. The drug company went into bankruptcy, but significant funds were located for distribution among the many people injured by the defective, contaminated shots.
Automobile Accident-Closed Head Injury and Broken Femur
A young man was badly injured in a school van accident. Both the driver of the school van and the driver of the other vehicle involved were at-fault for causing the accident. A sophisticated search for insurance coverage, along with thorough investigation, briefing and mediation work with multiple insurers and attorneys for school systems lead to a favorable confidential settlement.
Personal Injury – Negligence
The firm was able to assist a client in recovering a monetary settlement, after she was injured in a premises liability incident. Michigan's "open and obvious" doctrine makes premises liability cases involving snow and ice difficult in many circumstances, but this case was an exception. As a result, the client received a favorable settlement.

No-Fault Insurance Law – Personal Injury Law – Insurance Claims
A motorist was injured in wintry conditions when another drive was inattentive and turned left in front of him. A head-on collision resulted. Both cars were "totaled." The motorist suffered wrist sprains and whiplash injuries to his and back. The firm assisted the motorist with litigation that resulted in a favorable settlement from the other driver's insurance company.
Personal Injury– Products Liability – Negligence
The firm represented a man who was burned by a defective electric blanket. The blanket manufacturer defended the suit by claiming that the man was comparatively negligent, or had misused or damaged the blanket and caused his own injury. The blanket manufacturer had some history of producing defective blankets. The case resolved after some discovery and litigation on reasonable terms satisfactory to the client.
Personal Injury Law – No-Fault Insurance Claims – Motorcycle Accident
A young man riding a motorcycle was badly injured, when his cycle struck a car. The motorcyclist sustained a traumatic brain injury and lacked legal capacity as a result. Probate court litigation was required to appoint a guardian and conservator for the injured motorcyclist. The firm successfully assisted the motorcyclist's fiancé and daughter in recovering No-Fault PIP benefits arising from his injuries.