We Fight for Justice in Motorcycle Crash Law
Motorcycles and off-road recreational vehicles provide a safe and economical way to travel and enjoy the outdoors and scenic roadways of Michigan. When a motorcycle rider (or passenger) is injured in a crash, they may be entitled to insurance coverage and benefits from several possible sources. If a car or truck is involved in the accident, the Michigan No-Fault Insurance Act will usually provide for important medical and wage loss insurance benefits. Both motorcycle riders and motorcycle passengers should investigate their legal rights and potential insurance claims, if they are hurt in a motorcycle crash.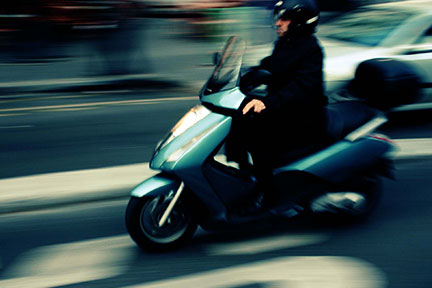 Contact our team at the Jay Zelenock Law Firm for more information.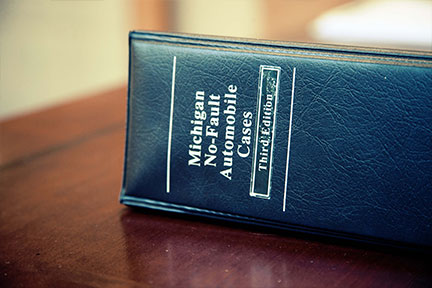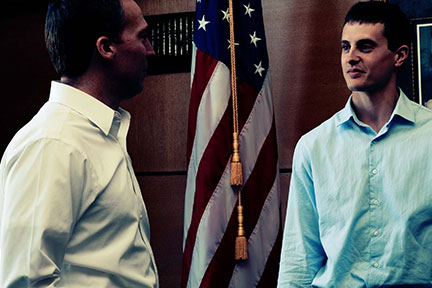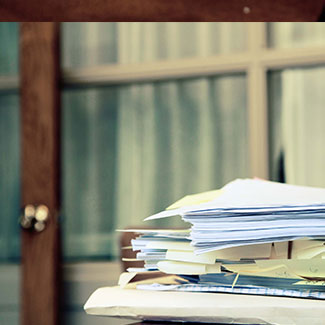 Another Satisfied Client
"In the midst of a very difficult and uncertain situation, Jay's careful personal attention to our case helped us weather the storm and reach a successful conclusion. He always made time for our questions and concerns."
-Former Client
What Our Clients Say...
"We only can state that working with the Zelenock Law Firm is confidence-inspiring. Jay is accessible, he listens, he is knowledgeable and he executes."
-Former Clients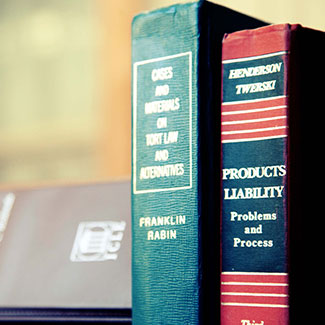 Clients Testimonial
"If you're in crisis or simply have a question, the team at the law firm of Jay Zelenock wants you to get what you need so that you can move forward. They are smart, respectful, caring and down to earth."
-Former Client
Previous
Next
Client Success Story:
Motorcycle accident – No Fault Insurance—Medical Benefits – Insurance Coverage Litigation -- Statutory Construction – Attorney's Fees Awarded –Appellate Litigation—Published Case Decision
A retired steel worker from Kentucky was enjoying a summer motorcycle ride in Northern Michigan with a group of tourists on a multi-state ride organized by a Harley- Davidson owners group, when he was struck by a car driven by a Michigan resident. He was thrown from his motorcycle and suffered severe left ankle fractures and shoulder injuries (torn rotator cuff). As a result, his motorcycle and vacation were ruined. He required multiple surgeries and other medical care and was unable to do work on his farm and horse ranch.
As is too often true, the insurance company refused to pay any claims voluntarily and forced extensive litigation, which increased expenses for all involved. During the litigation, the insurer insisted on traveling to Ohio, Kentucky, and West Virginia to conduct depositions of medical experts near the client's Kentucky home (near Marshall University).
Mr. Zelenock's firm met and defeated the insurer's delay tactics step-for-step, and prevailed on the claims entirely. The trial court granted Mr. Zelenock's motion for summary disposition on the insurance "coverage" issues and entered Judgment in favor of the motorcyclist/tourist client on the medical bills and other insurance benefits owed by the insurer totaling over $75,850. The Court also granted Mr. Zelenock's motion for an award of attorney's fees, costs and interest against the insurance company adding more than $51,000 to the Judgment for the client. Nevertheless, the insurance company remained stubborn and refused to pay, and filed an appeal with the Michigan Court of Appeals, causing additional substantial delay and expense for all involved, including the judicial system. The insurer's tactics were again defeated. After extensive briefing and oral arguments in Lansing, the Michigan Court of Appeals issued a unanimous, published opinion affirming the decisions in favor of the motorcyclist on the more than $75,850 in insurance benefits and $51,000 in additional costs, fees and interest. ("Published" cases are given more weight as common law binding precedent than "unpublished" decisions from the Court of Appeals.) This case is now controlling, binding law throughout the State of Michigan on the issues decided. This case has been cited repeatedly by other courts in adjudicating other cases, as well as academic and other persuasive legal authorities.
The insurer remained stubborn and caused additional delay and expense. It filed another appeal, this time to the Michigan Supreme Court. Mr. Zelenock's firm filed extensive appellate briefings with the Supreme Court. The Supreme Court affirmed the decision of the lower courts, and the insurer's days of delays were over (at least on this matter). After more than 3 years of litigation, and work on the file that included travel to 3 other states (as well as multiple counties in Michigan), the insurer was defeated and forced to pay in full the Judgment, costs, and fee award, as well as more than 3 years of interest on these amounts. The total recovered from the insurer was over $300,000, considering the awards paid in this case and the third-party tort case.
Motorcycle Accidents - Future Damages - Loss of Future Earnings or Earning Capacity -- ORV Accidents - No Fault Insurance Coverage-- Litigation
Mr. Zelenock obtained a verdict of $500,000 in past, present and future damages for a 31-year-old factory worker, who suffered serious wrist fractures in a head-on collision between two "4-wheeler" off road vehicles (ORVs). The ORVs collided in a blind curve on a "two track" dirt road. The accident and jury trial were in rural Northern Michigan County. The other driver's No Fault car insurance coverage was triggered in this accident, because the ORVs had 4 wheels and were operated on a "two-track" road that was publicly maintained or used. The verdict exceeded insurance policy limits. The client suffered a broken wrist, but kept his factory job. The other driver's insurance lawyer argued that he could not prove any vocational damages or earning loss, because he was "still on the job." However, the client expected to suffer significant future losses, because his surgeon believed that he would need to have his wrist surgically "fused" in the future. The case was hard fought. The insurer never made a significant offer to settle the case before trial. Issues of social class, regional and age bias seemed to come into play. The insurance claims representative and attorney could not seem to accept that an "Up North" jury would be fair to the young 31-year-old factory worker from lower Michigan. The defense portrayed the case as a contest between a young, reckless "hooligan" from downstate, who was suing a kindly, 67-year-old, white-haired grandfather and retired factory manager who was a county resident. But the truth came out in the trial process. The client was a nice man, not like the defense attempted to portray him. The older rider, while also a nice man, made serious mistakes. Older drivers can make mistakes, just like everyone else. Both riders shared some responsibility for causing the collision. Michigan law contemplates such as situation and requires the jury to "allocate" percentages of fault to each party. MCL 600.6304. The client collected 50 times the insurer's highest pre-trial settlement offer.