Understanding Michigan's No Fault Insurance Act
The Michigan No-Fault Insurance Act applies to car and truck accidents that occur in Michigan. The No-Fault Act often applies to motorcycle accidents and other types of motor vehicles, under certain circumstances.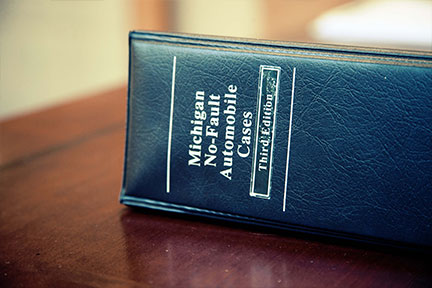 The No-Fault Act can provide an injured person and their family with critically important insurance benefits, including:
"allowable expenses" - all charges for reasonably necessary products, services and accommodations for the injured person's care, recovery or rehabilitation
(examples: medical bills, doctor and hospital bills; prescription drugs and other medications; home modifications needed due to injuries or disabilities caused by a car crash; "attendant care benefits" to pay family members, friends or staff to attend to your home nursing and other care needs)
"work loss benefits" - generally, 85% of the injured person's lost earnings from work he or she would have performed, if the accident and injuries had not occurred. The 85% is generally calculated based on "pre-tax" or gross earnings.

If the injured person was about to get a new, better job, the work loss benefits should usually be calculated at the new, better pay rate (the statutory test is what the injured person "would have earned" if they had not been injured. So, raises, cost of living adjustments and promotions that the injured person would have received, but-for the accident, are all supposed to be considered by the insurance company in calculating the work loss benefits properly.
"temporarily unemployed people" - can qualify for work loss benefits under the statute

"replacement services" - up to $20 per day for ordinary services that the injured person would have performed for himself or his dependents, if he had not been injured in the accident.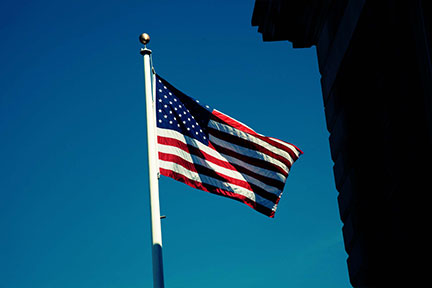 Several Types of Car Accident Claims in Michigan
First Party Action
This is an action seeking insurance benefits directly from an insurance company for medical expenses, attendant care, medical mileage, wage loss and replacement services. These claims are usually against your own auto insurer, though there are some exceptions to that general rule. There are strict time limits in many cases - generally, you must provide the insurer written notice of injury or file suit within one year of the accident.
Third Party Action
This is an action against the at-fault driver and/or owner of the car that injured you. Their insurance company will defend and indemnify them for the accident. This means that the insurer of the at-fault driver and/or the owner of the car that hit you will provide an attorney to defend the case and should pay a reasonable settlement, or the amount of a judgment after a jury verdict. A third party action seeks recovery of non-economic damages which includes recovery for pain and suffering, as well as "excess economic losses" which can include lifetime wage losses, if you are permanently disabled in the accident. This type of action generally has a three year time limit, though there are exceptions for minors and incapacitated adults that can allow a legal action to be brought more than 3 years after the accident.
Uninsured motorist/underinsured motorist action
This is an action for benefits under your own insurance company, if the driver and/or owner of the at-fault car was uninsured (or did not have enough insurance to cover your losses). UM/UIM claims are generally governed by the language of your insurance contract, rather than the No Fault statute. UM/UIM claims are not mandated by the No Fault Act, so only people who purchase UM/UIM coverage to protect themselves and their families are entitled to receive UM/UIM benefits.

Massage therapy treatments can be covered under an accident victim's Michigan No-Fault auto insurance policy
The Michigan No-Fault statute allows for the payment of massage therapy expenses as allowable PIP medical benefits under appropriate circumstances. However, in order for massage therapy treatments to be covered under the No-Fault Act, the massage therapy must be: reasonably necessary for the accident victim's care, recovery or rehabilitation as the result of injuries suffered in a motor vehicle accident; and the massage therapy charges must be reasonable in amount. See e.g. MCL 500.3105-3107. If these requirements are established, massage therapy treatment expenses should be covered under an accident victim's Michigan No-Fault auto insurance policy in most circumstances.
Recovery of pain and suffering damages after an auto accident in Michigan
In 2010 the Michigan Supreme Court ruled that a person can qualify for pain and suffering damages if their general ability to lead a normal life has been affected as a result of injuries sustained in an auto accident. McCormick v Carrier, 487 Mich 180, 202; 795 NW2d 517, 530 (2010). The Court in McCormick also stated that there is no quantitative minimum as to the percentage of a person's normal life that must be affected, nor is there a requirement as to how long an impairment must last in order to affect a person's general ability to lead a normal life. Id.
If you or a family member suffer serious personal injuries, it is important that you know your legal rights. Hiring an attorney with extensive experience in accidents and insurance can help you deal with the process of your claim and alleviate some of the stress that follows accidents.
Let's Start the Conversation
By hiring one of our experienced insurance lawyers, we can help you get the benefits you should have access to. There are many types of No-Fault benefits you may be missing out on such as medical bills, income loss, case management services, medical mileage, home modifications, special transportation and more!If your insurance company has denied your benefits or you are having difficulty processing your claim, you should call us for a free initial consultation.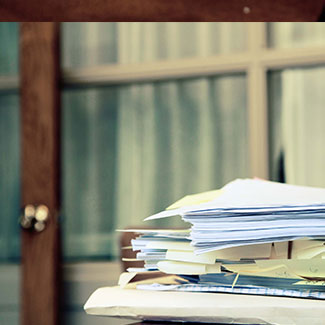 Another Satisfied Client
"In the midst of a very difficult and uncertain situation, Jay's careful personal attention to our case helped us weather the storm and reach a successful conclusion. He always made time for our questions and concerns."
-Former Client
What Our Clients Say...
"We only can state that working with the Zelenock Law Firm is confidence-inspiring. Jay is accessible, he listens, he is knowledgeable and he executes."
-Former Clients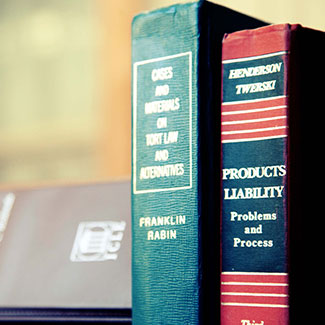 Clients Testimonial
"If you're in crisis or simply have a question, the team at the law firm of Jay Zelenock wants you to get what you need so that you can move forward. They are smart, respectful, caring and down to earth."
-Former Client
Previous
Next
Client Success Stories:
Business Law – Medical Bills – No-Fault Insurance Law – Judgment and Dismissal

A client was seriously injured in a motor vehicle accident and obtained a judgment against two insurance companies (one from California and one a Michigan insurer) requiring them to pay her medical bills. Several years later, she was sued by a hospital for unpaid medical bills. The hospital's collections attorney filed a lawsuit against the client in Grand Traverse County District Court, which the firm was able to get quickly dismissed by filing a motion for summary disposition based on the prior judgment against the insurance carriers. The client was extremely pleased with the quick resolution of the case in her favor.
Self employment-Lost Wages-No Fault Insurance Coverage
A hardworking excavation and timbering worker sustained injuries in an automobile accident. He was an independent contractor or "self employed." The No Fault insurer took issue with his recordkeeping, and refused to pay wage loss benefits. The client was assisted with his bookkeeping and banking records. His wage loss claims were put in order, and full payment was obtained from the No Fault insurer.
Automobile accident – No Fault Insurance—Brain Injuries—Quadriplegia--"Family Attendant Care" Benefits – Declaratory Relief--Attorney's Fees Awarded
A Great Lakes tugboat captain and married man with two children was severely injured in a 1995 motor vehicle accident. As a result, he required multiple surgeries and other medical care, and suffered extensive partial paralysis and brain injuries. He was totally disabled and required extensive, "around-the-clock" assistance for all activities of daily living as well as all medical needs. Fortunately, the family had significant insurance coverage (health and auto) to address the devastating injuries and losses, in part.
The gravity of his injuries profoundly changed his life, and the lives of his family, forever. He suffered extensive paralysis in his limbs (quadriplegia) and severe brain injuries that made it impossible for him to eat, talk, or do most things without huge amounts of assistance from a team of care providers put in place by his wife, and the 24/7 care provided by his wife. His wife spent a year with him at a special brain injury facility, learning extensively from experts about his highly-specialized medical and care needs.
His wife worked extensively as his advocate, and Court-appointed Guardian and Conservator, to make sure all of his care was excellent. She also worked extremely hard every day to make sure that, despite his severe injuries and disabilities, he was able to return to his community, church, and family life to the greatest extent possible. She worked as an "internal case manager," essentially an onsite skilled nurse every day. Her tenacious hard work benefitted her husband, and also saved the insurance companies involved large amounts of money. Without her work, 8-12 hours a day of additional skilled-nursing care would have been needed to help her husband. The excellent care she provided and put in place kept her husband free of medical complications that require long, expensive hospitalizations – which are common for people with such extensive injuries.
Over time, as is too often the case, one of the insurance companies began "tightening" its views of what it would pay for under the insurance policy the family had in place at the time of the 1995 accident. In effect, the insurer made efforts to reduce the insurance benefits provided for under the policy, even though the accident had occurred more than a decade ago, and there was no right to "amend" the policy in place at the time, after the accident. For example, the insurer had originally indicated it would pay for a new wheelchair accessible van every 7 years. The wife kept the van in good shape for 12 years (saving the insurer more money), and then the insurer tried to "back-out" of its promises and claimed it would not pay for a replacement wheelchair accessible van. The insurance company's "revised" position threatened the family's freedom of transportation, and indirectly their freedom of choice of doctors, clinics and therapists, as well as the freedom to be "out-and-about" in the community at church and family events.
Up until the insurer's decision to back-out of paying for the van and other items, the wife had been working hard on her husband's care team for years without pay. The insurer admitted that its insurance policy required it to pay for family-provided attendant care services, as well as guardian and conservator services. The insurer had avoided paying these "family attendant care benefits" to the wife for about 15 years, even though she was providing critical services every day.
Given that the insurer was taking a "tighter" reading of the coverage and reducing the benefits payable (and shifting expenses like van purchases to the family), the wife needed assistance with obtaining payment of a number of insurance benefits, including proper payment for the daily work she was doing, providing "family attendant care services," as well as guardian and conservator, and internal case management services.
The insurer steadfastly refused to pay. A prolonged litigation battle ensued with extensive medical and scientific investigation about the many highly-complicated and specialized medical issues involved in the specialized care needs of a quadriplegic person (specialized feeding needs; medications; specialized nebulizers and other breathing equipment; how to safely conduct transports; physical therapy; speech therapy; "pool" or aquatherapy; full assist for all needs; medical charting; scheduling and supervising workers and medical appointments).
After a five-day jury trial, the wife prevailed on her claims for her services in their entirety. The jury rejected every argument and defense offered by the insurance company and its team of lawyers. A Judgment for more than 1,000 days of services was entered, along with an award of costs and attorneys' fees totaling more than $265,000. Importantly, the Court also granted a Declaratory Order requiring the insurer to continue to pay $140 per day (about $50,000/year) for her services in the future. The couple is their 50s and should benefit from this jury trial win and Declaratory Order for years to come. (This award was for the value of the wife's services alone - there was no award for "non-economics" or other damages, as those issues had been addressed by another law firm many years ago).
Motor Vehicle Accident -- Insurance Coverage Issues
An older gentleman had a medical problem while driving on a high-speed road. He crossed the centerline and struck another vehicle, causing serious injuries to the other driver. The older gentleman and his wife (the owner of the car) were both sued by the injured person. They were concerned that they did not have enough insurance coverage, given the serious injuries to the other party. The firm assisted the clients with negotiating a settlement with the injured party and also in persuading their own insurance company to make a good-faith policy-limits offer to get the matter settled and protect the clients' interest. The clients were very pleased to have the litigation resolved without risks to their nest egg, personal savings, and property in the aftermath of a very serious accident.
Motor Vehicle Accident -- No-Fault First-Party Insurance Benefits
A gentleman was hurt in a motor vehicle accident and lost his job as a result. His No-Fault first-party PIP insurer paid his wage loss and replacement services benefits for a while, but then "cut off" benefits based on the opinions of doctors hired by the insurance company (DMEs or defense medical examiners). The firm was able to negotiate a settlement requiring the insurer to pay the wage loss and replacement services benefits through the three-year time period that is the maximum allowed under the No-Fault first-party PIP statutory benefits.