The Team at Jay Zelenock Law Firm is Highly Versed in Multiple Aspects of Small Business Law
Small to mid-tier entrepreneurs and business owners face a tremendous range of legal issues in operating and planning their businesses. Entrepreneurs and business owners must effectively handle contract issues, employment relationships, tax and regulatory issues, compensation agreements, intellectual property, business agreements, lease and real property contracts, non-competes, non-solicitation and trade secret agreements, as well as regulatory compliance. Our team can help entrepreneurs and businesses with many areas of legal advice and counsel. We can also help with business litigation needs, when litigation is necessary and appropriate.
Contact Us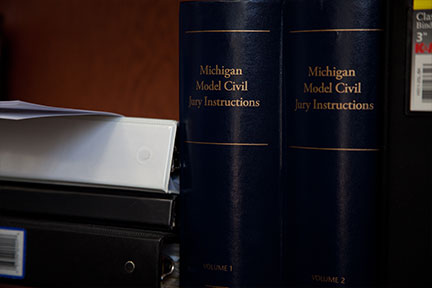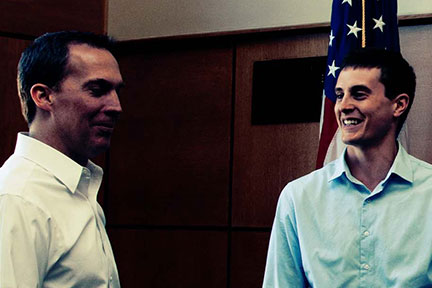 We can help with a wide range of legal issues that come up in business, including:
real property disputes
contracts and leases
LLCs and corporations
partnership disputes
dissolution and other organizational wind-downs
liquor licenses
regulatory compliance
litigation to recover money owed or unpaid debts (eg sales agreements and other contracts)
negotiations
research, advice and counsel
There is a wide scope of problems and legal issues facing business owners and entrepreneurs. Our team can help you simplify the issues you face and achieve success.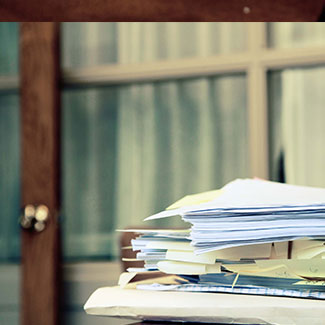 Another Satisfied Client
"In the midst of a very difficult and uncertain situation, Jay's careful personal attention to our case helped us weather the storm and reach a successful conclusion. He always made time for our questions and concerns."
-Former Client
What Our Clients Say...
"We only can state that working with the Zelenock Law Firm is confidence-inspiring. Jay is accessible, he listens, he is knowledgeable and he executes."
-Former Clients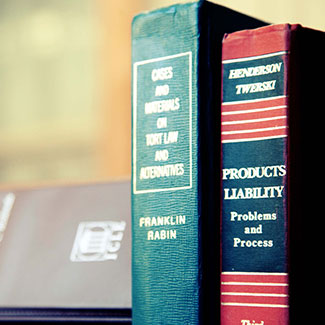 Clients Testimonial
"If you're in crisis or simply have a question, the team at the law firm of Jay Zelenock wants you to get what you need so that you can move forward. They are smart, respectful, caring and down to earth."
-Former Client
Previous
Next
Defamation, Breach of Fiduciary Duty, Unfair Trade Practices and Business Torts
Tort principles also arise in defamation (libel and slander) and some "business torts," such as tortious interference of business relationships claims and certain breach of fiduciary duty or unfair trade practices claims. In the internet and information age, communication on the internet, through email, facebook, text messages, blogs and other electronic means raise a whole range of new problems for clients, who can suffer harm to their reputation (personal and business) through false, defamatory statements that can now be "published" for an enormous community-wide or even global audience with a few keystrokes.
Contact Us
Client Success Story:
Business Law – Contracts and Property – Confidentiality Agreements—Art Sales
The firm assisted a long-time art collector by obtaining a Court Order enforcing a confidentiality agreement in a contract for the sale of expensive artwork. The art collector client had engaged in many high-end and mid-range art transactions over several decades. He was very familiar with the industry customs and practices of the art world. Many high-end art sales involve confidentiality agreements to protect the privacy of wealthy art collectors and owners. Unfortunately, after the piece of art was sold, a later owner filed a lawsuit and attempted to force the client to breach his confidentiality agreement.
The firm filed a motion to quash subpoena and for protective order, which the Court granted. This accomplished the client's goal of preventing a litigant from forcing him to break his promise under the confidentiality agreement. Sales of expensive artwork, like the sale of other expensive property, can lead to significant litigation. Many wealthy art owners do not want to be repeatedly asked about their ownership (or their family's historical ownership) of art in Court proceedings; thus, confidentiality agreements are common in the art industry. The client was very satisfied when the Court ruled in his favor and enforced the confidentiality agreement. He wanted to keep his promise.
Small Business Law – Construction Law
A construction company needed assistance in collecting a debt from a customer. The firm assisted the company with working out an agreed-upon resolution where the company received full payment of the money owed.
Small Business Law – Contract Disputes
The firm recently assisted several small businesses with negotiated resolutions of amounts due under contracts, and also with litigating contract disputes.
Small Business Law – LLC Formation
The firm assisted small business clients with business start-up advice and LLC formation, including in the hospitality, bed-and-breakfast business, construction and design fields.
Small Business Law
An intellectual property company sought to update its business and entity formation. The firm assisted the IP company in setting up an S-corporation and some other related contractual matters.

Small Business Law – Employment Law -- Contracts
The firm assisted an executive employee in exiting a business, and in establishing his own independent business. After detailed negotiations, both sides agreed to part ways on good terms that were satisfactory to all involved. A negotiated settlement agreement was entered resolving all issues.
Small Business Law –Contract Law
A local professional photographer needed assistance with reviewing and revising several contract form agreements used with the photographer's customer base. The firm assisted the photographer with updating contracts and related forms used in the photography business. The photographer was pleased with the updates.

Small Business Law – Business Litigation
The firm assisted a construction company sued over alleged amounts due on an account. The firm quickly negotiated a resolution to the suit that was acceptable to all parties.
Small Business Law – Building and Property Damage
The firm assisted a property owner with a property damage and unpaid rent claim and lawsuit against tenants who had caused significant property damage to a house. A judgment was entered for the full amount requested by the property owner and it will be paid-off over time "with interest."
Small Business Law – Government Regulation and Administrative and Agency Counsel
The firm represented a small closely-held corporation in legal action against a restaurant owner who was in default on his obligations under a series of financial agreements. The firm obtained a judgment against the restaurant owner, and then obtained a Court Order transferring ownership interests in valuable liquor licenses and permits from the restaurant owner to the client (to pay the judgment in favor of the client). The firm worked with the Michigan Liquor Control Commission to properly allow for the transfer of ownership of the liquor licenses and permits, and their ultimate sale for fair market value. The client recovered a substantial sum of money as a result.
Small Business Law – Business Dispute – Contract Law
A client invested a substantial sum of money in a business venture. After the business venture stalled, the investors were unable to reach an agreement on the future of the project. As a result, the client sought the firm's help to recoup his investment and leave the business venture. Through negotiation and an understanding of the various business entities involved in the project, the firm was able to assist the client with the recovery of his investment in the stalled business venture.

Small Business Law – Government Regulation
The firm assisted a group of small businesses address concerns about and compliance with the Affordable Care Act ("Obamacare").
Small Business Law – Contracts
The firm assisted a partnership with a dissolution of an LLC, settlement agreement, and press release.
Small Business Law – Contract Law
A number of investors wanted to terminate business dealings with another investment group and also account for and settle distribution of capital issues amongst themselves. The firm assisted the investors in completing both parts of this transaction.
Real Estate – Contract Law--Small Business Law
The firm assisted a condominium association obtain payments from co-owners who had breached provisions of their condominium documents.
Construction Law – Small Business Law
The firm recently assisted a construction company in setting up its business and LLC documentation.
Contract Law – Small Business Issues
A tech company had a contract and service dispute with another business. The firm assisted the tech company with negotiating a resolution to their disputes quickly and efficiently.