How to make a better insurance claim:

In the aftermath of the terrible storm that swept through Northern Michigan on Sunday, August 2, 2015, many people in the area suffered very substantial property damage and financial losses (repair bills; lost rents and income, etc). As a result, many people will need to make insurance claims with their own insurance company or, in some cases, with someone else's insurance company.
If you (or someone you know) must make an insurance claim, here are some general steps that should help you prove your claim and avoid some possible problems in the insurance claims process.These steps could help make for a better result in your insurance claim:
Document your losses immediately. Take photographs and video of your property damages and losses.Be thorough and act quickly, ideally before repair and clean-up work is completed. If you wait until after the damage is "cleaned up," you will not be able to document the extent of the damage as effectively. Also, gather and keep good records of your expenses, including invoices and estimates for repairs, records of any lost rents or income, and any incidental expenses.
Report the loss to your agent and insurer: Call your agent and report the loss immediately. Make a written claim report (and keep a copy) documenting your report of the damage claim and asking your agent: (1) if there are any timelines you need to be aware of; and (2) if there are any other documents or forms needed by the insurer to process your claim (there very likely will be – many insurers require a "sworn proof of loss" giving much more detail than an initial accident/loss report to be submitted within 60 days). Ask if the insurance adjuster wants to inspect the property themselves and if you can go ahead with repairs and clean up. Do not be pressured into stating your "total losses" before you have had a chance to get estimates from qualified construction experts – i.e. do not "guess" dollar amounts that you do not have the expertise or knowledge to state with certainty, or before you have a chance to have experts estimate the damages for you.
Locate your complete insurance policy and file: Find your complete insurance policy. This should include in most cases multiple parts often remembered by the acronym: "DICEE"

Declarations
Insuring agreement
Conditions
Endorsements and
Exclusions
Insurers often mail out new and additional "change endorsements" over the years, so you may have a file full of "endorsements" that may be quite difficult to assemble into one, coherent "insurance policy" in some circumstances. You may have to ask your agent for a complete copy of your policy.
Consider retaining experts: If you have a substantial loss or your insurer is uncooperative or unhelpful, you may need to retain an attorney to help you. You may not receive a fair claims settlement, without an advocate on your side. You may also need the assistance of other experts in construction, architecture, landscaping, electricity, plumbing and other fields. You may need an economist or CPA in cases of business losses, lost rents or profits.
Every insurance claim and case is unique. They cannot all be handled in precisely the same way, but these are some good early steps to take to set the stage for a successful insurance claims process.
Many of these steps would apply to personal injury, disability, property loss and many other types of insurance claims. We hope you are all well, or at least working to recovering from the chaos and damage of the storm.
The Legal Professionals at Jay Zelenock Law Firm Are Experienced in Building & Property Damage Cases
Many small claims disputes involve property damage cases. If you or someone you know has property that has been willfully and maliciously destroyed or damaged, we may be able to provide property law help. We expertly navigate the complexities of insurance claims in building and property damage cases.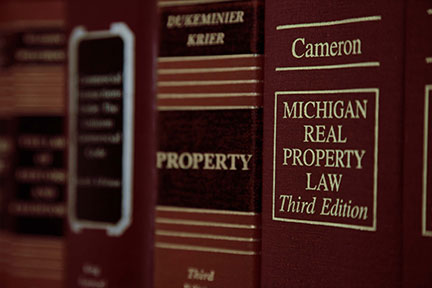 Contact our team and let's start the conversation. We can help.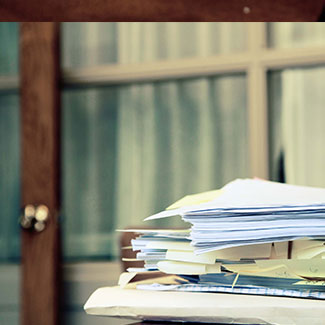 Another Satisfied Client
"In the midst of a very difficult and uncertain situation, Jay's careful personal attention to our case helped us weather the storm and reach a successful conclusion. He always made time for our questions and concerns."
-Former Client
What Our Clients Say...
"We only can state that working with the Zelenock Law Firm is confidence-inspiring. Jay is accessible, he listens, he is knowledgeable and he executes."
-Former Clients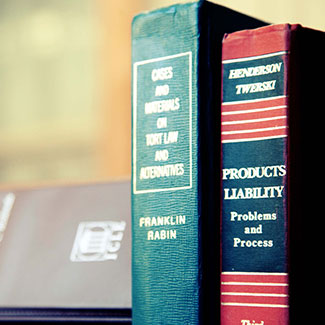 Clients Testimonial
"If you're in crisis or simply have a question, the team at the law firm of Jay Zelenock wants you to get what you need so that you can move forward. They are smart, respectful, caring and down to earth."
-Former Client
Previous
Next
Client Success Story:
Timber Theft-Property Damage-Property Rights-Hardwood Timber
During the housing boom of the mid-2000's, the theft of hardwood timber from Northern Michigan land (for use in hardwood flooring) was a serious problem. Michigan law provides protection for landowners in the form of a statutory cause of action that allows for the recovery damages and even "treble damages" in some cases involving harm to land, timber or minerals on land. MCL 600.2919 et seq. A landowner's property was "overcut" by a timbering contractor, with many more valuable hardwoods removed than was agreed to originally. An expert forester was hired to assess the damages, and a civil litigation was filed. A good result was obtained from the timber company's insurer.
Building and Property Damage
The firm assisted a property owner with a property damage and unpaid rent claim and lawsuit against tenants who had caused significant property damage to a house. A judgment was entered for the full amount requested by the property owner and it will be paid-off over time "with interest."